Economic Compact Vector VFD (EVO6000)
EVO6000 Ultra Compact Vector VFD
200V: 1P, 0.2kW~2.2kW / 3P, 0.2kW~3.7kW
400V: 3P, 0.4kW~3.7kW

Global Certification: RoHS, CE/UL/cUL
Protection Level: IP20
Control Mode: V/F, Sensorless Voltage Vector Control (SVVC)

Features:
Stable Control, Innovative PWM Control, Tolerant to Tough Environment, Multiple Ways of Installation.

Applications:
Weaving Machine, Fan Control, Water Pump, Woodworking Machine, Ceramic Machinery, Packaging Machine, Food Processors, Conveyor Belt, Textile Machine, Plastics Machine, Feeder, Traditional Industries Related Machineries.
Ultra Compact Vector Variable Frequency Drive
Economic compact ac drive
Stable Control
V/F, SVVC
Speed control range 1:40 (V/F), 1:100 (SVVC).
Innovative PWM Control
Less switch time and lower IGBT temperature.
Longer product life span.
Tolerant to Tough Environment
Dedicated cooling air duct to avoid the intrusion of dust and cotton fibers in the environment.
Operating temperature -10ºC~50ºC without derating.
Multiple Ways of Installation
Screw
DIN rail (with optional accessories)
Side-by-side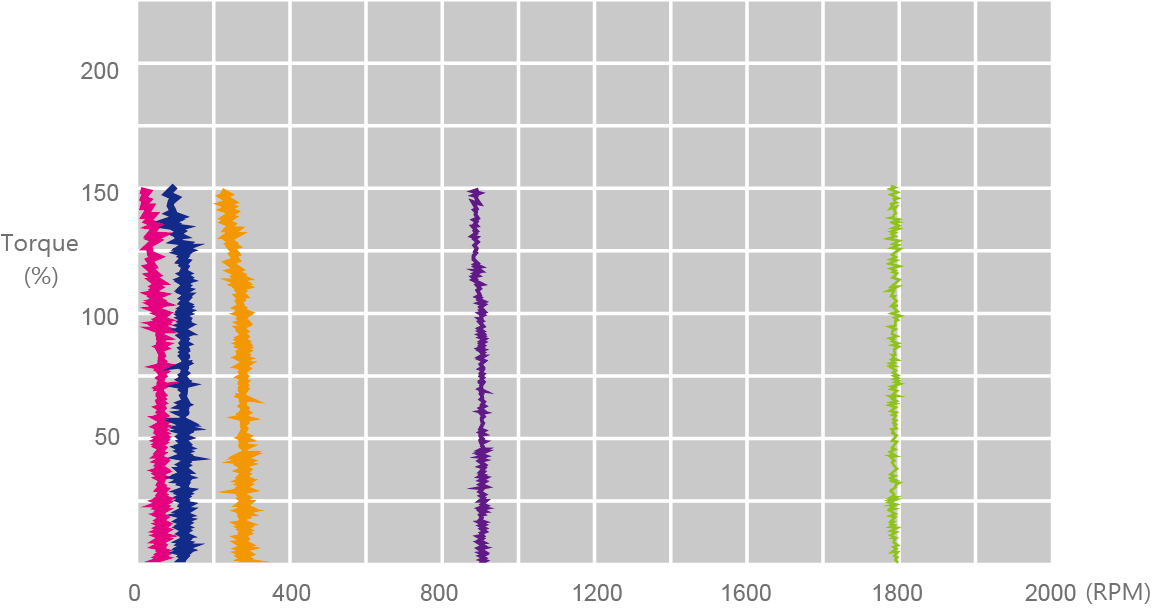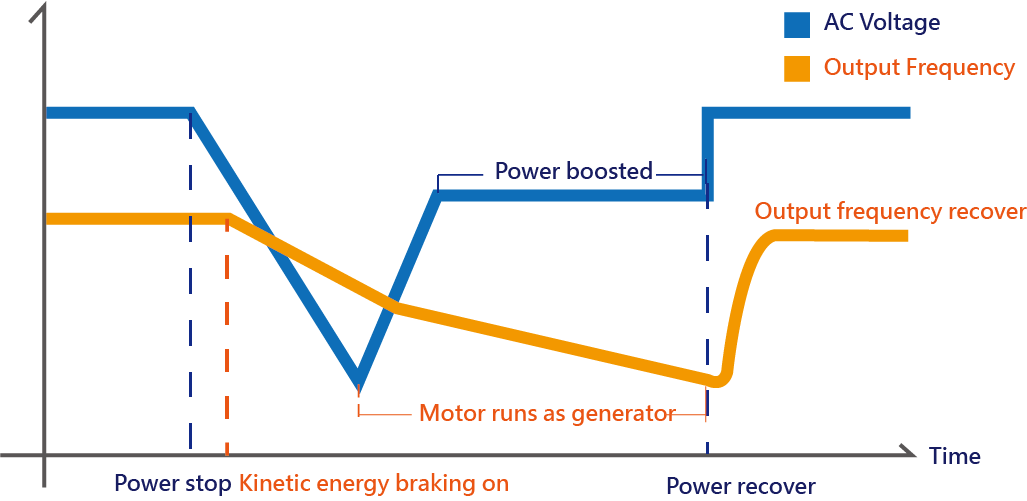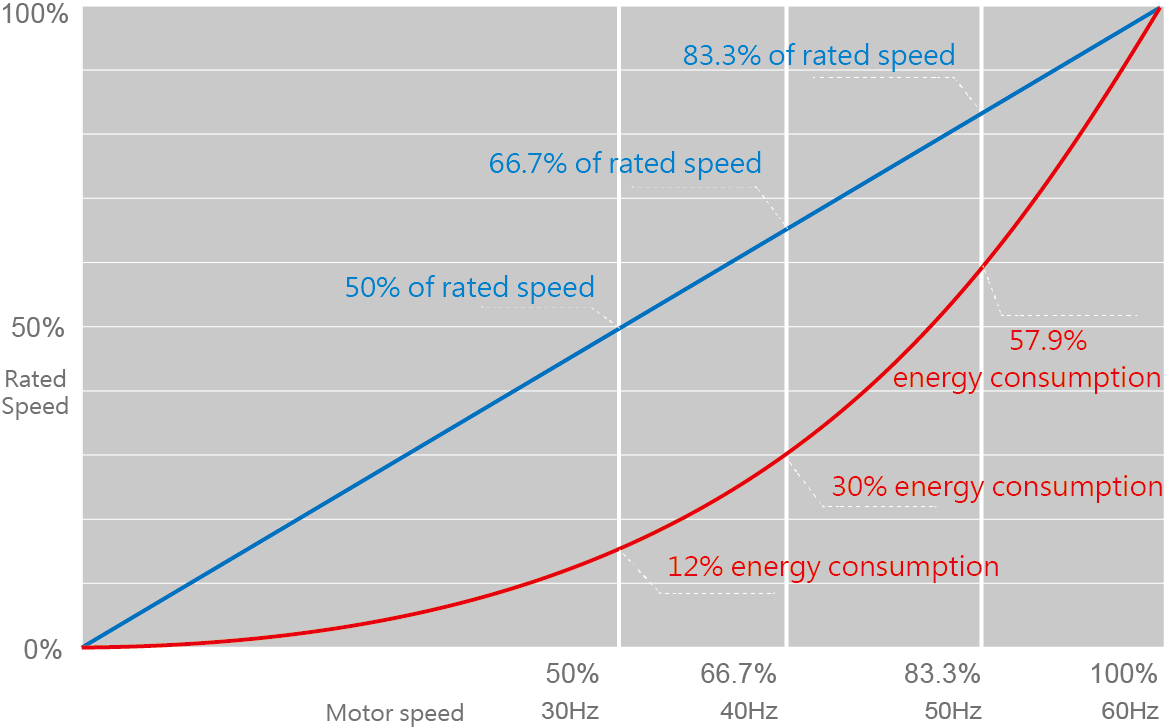 Product Performance
Voltage Level: 1AC 200~240V; 3AC 200~220V; 3AC 380~480V
Performance Range: 1AC 200V 0.2~2.2KW; 3AC 200V 0.2~3.7KW; 3AC 400V 0.2~3.7KW
Control Mode: V/F, SVVC
Voltage Range: -15%~10%
Start Torque: V/F 150% 3Hz; SVVC 150% 1Hz
Certification: CE, UL, cUL
Protection Level: IP20
Easy Operation: 4 digits, 7 levels display control panel with knob
Working Temperature: -10ºC to 50ºC without deration.
General Specifications
Control Characteristic
Control Method: V/F, SVVC
Output Frequency: 0~400Hz
Frequency Accuracy: Digital reference within ±0.01% of the maximum output frequency. Analog reference within ±0.1% of maximum output frequency.
Frequency Setting Resolution: Digital input 0.01Hz. Analog output 1/1000 of maximum frequency.
Starting Torque: 150% 3Hz (V/F), 150% 1Hz (IM SVVC)
Speed Control Range: (V/F) 1:40, (IM SVVC) 1:120
Speed Control Accuracy: ±3% at SVVC
Acc./Dec. Time: 0.0~3600.0 sec
Braking Torque: Approx. 20%
V/F Pattern: 15 fixed and 1 programmable
Overload Capacity: 150% for 1 min. every 10 min.
Parameter Functions: Overtorque / Undertorque Detection, Multi-Speed Operation, Acc./Dec. Switch, S-Curve Acc./Dec., 3-Wire Sequence Control, Auto-tuning, Cooling Fan ON/OFF Switch, Slip Compensation, Torque Compensation, Frequency Jump, Upper/Lower Limits for Frequency Command, DC Draking at Run/Stop, PID Control, Fault Restart, etc.
Operating Environment
Area of Use: Indoor without corrosive gas/liquid of flammable gas/liquid/oil mist/dust
Ambient Temperature: -10ºC~+50ºC, below 90% RH without froze or condensation
Storage Temperature: -20ºC~+60ºC
Altitude: Under 1000 meters
Vibration: Below 9.8m/s2 (10~20Hz), below 5.9m/s2 (20~55Hz)
Enclosure: IP20
Number of I/O
Analog Input (AI): 1 point AI 0~5V / 0~10V / 0 or 4~20mA
Digital Input (DI): 6 points
Analog Output (AO): 1 point FM 1~10V
Relay Output (RO): 1 point
Communications: Modbus (RS-485 port)
Accessories
Remote Keypad: Connects remote keypad for remote setting and monitoring.
Braking Unit: Connects AC drive terminal DC+, DC- to significantly improve braking. Please ensure braking resistor is properly installed.
DIN Rail: Accessory for DIN rail installation.
Small Remote Keypad: Connects remote keypad for remote setting and monitoring.
- Available for all EVO series, including EVO8000, EVO6800 and EVO6000. Use it to read inverter settings, copy to other inverters and achieve time-saving.
- Quickly copy all parameter settings at one time.
- Saves up to 4 sets of inverter settings.
- Reads and loads parameter settings.
- Built-in setting comparison function, no need to check the setting status via a computer.
- Connected via RJ45.
Accessories - Remote Keypad
- Monitors and edits parameter settings.
- Supports installation on the cabinet without any extra kit.
- Maximum 50 meter cable length.
- Same keys as the built-in LED keypad.
- Connected via RJ45.
- Supports 2 installation types.