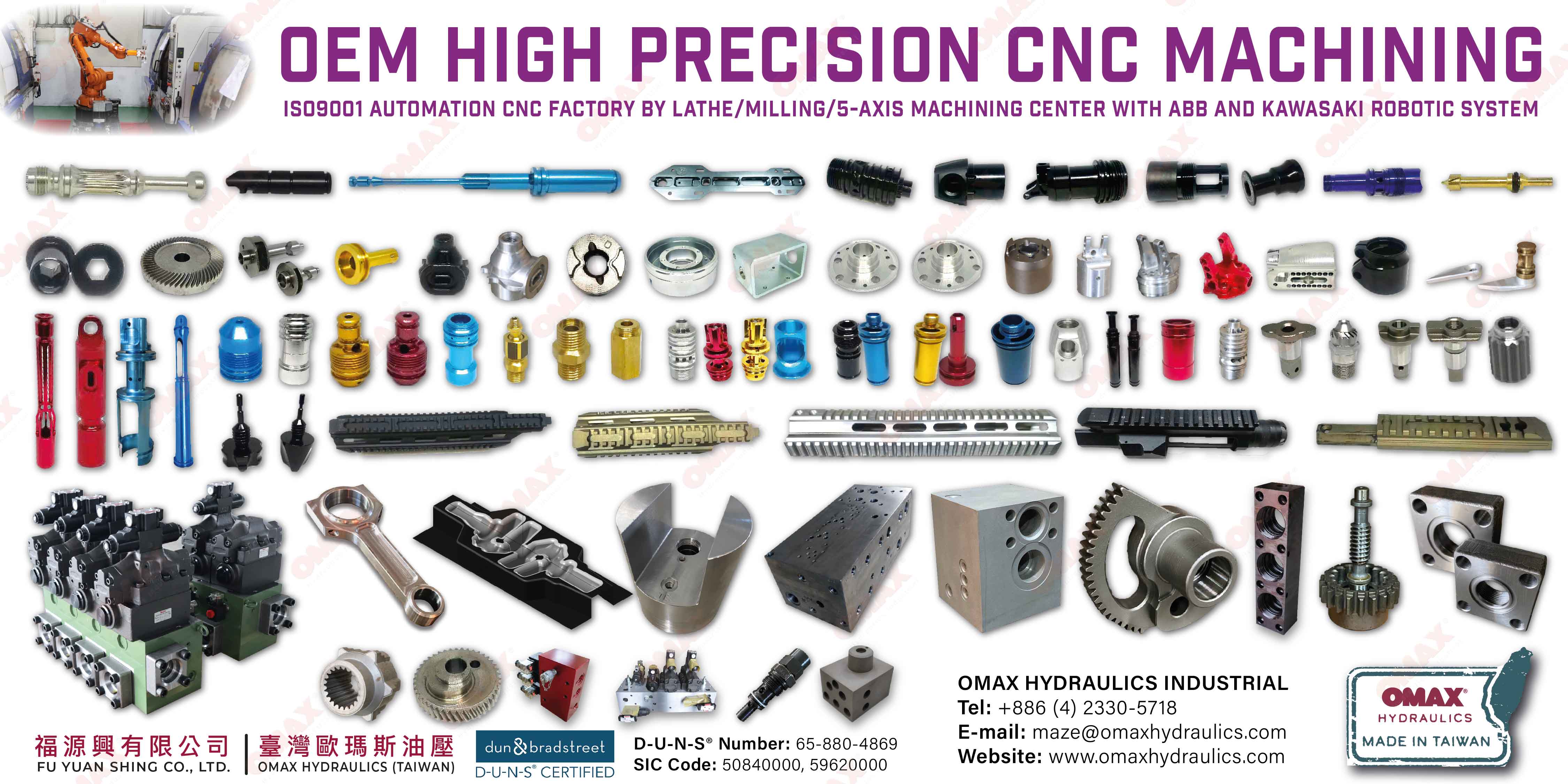 Automatic System High-Precision CNC Machanical
One part of OMAX One-Stop Solutions: OEM high precision mechanical parts by CNC lathe machine, CNC milling machine and 5-axis machining center with ABB and Kawasaki robotics automation system. We're able to offer the expert consultary and technical support to meet the needs by each clients with quality, flexibility and cost-effectiveness. ISO 9001 certification.
OMAX PRODUCTION
Equipments: CNC Milling, CNC Lathe, CNC Grinder, 5-Axis Machining Center, ABB Robot, Kawasaki Robot.
Quality Control Equipments: Coordinate measuring machine (CMM), profile metering machine, depth gauge, surface roughness tester, caliper, measuring microscopes, etc.

Customized Products: Machanical parts, hydraulic cylinder parts, hydraulic manifold block, gear, precision jigs, precision mechanical accessories, hardware parts, tungsten carbide products, 3C product parts, paintball, BB gun parts, electric tool parts, stove parts for army, handguard, skate parts, automobile parts, motorcycle parts, bicycle parts, connecting rod, crankshaft, etc.
Material: Steel, Stainless Steel, Plastic Steel, Cooper, Carbon Fiber Tube, Special Steel, Casting Iron, Aluminum, etc.
Production Way: Casting, Forging, Machining, etc.