MONOBLOCK

DIRECTIONAL CONTROL VALVE
Have many outstanding features including high performance, high efficiency, small volume, mass flow, and leak proof. In addition, the compact direction control valves have fixed and big pull rod to control direction, providing various ports and circuit valves.
Offers various operation methods including manual control, pneumatic control, hydraulic and electro-hydraulic control and can select these methods according to customers' requirement.
SECTIONAL

DIRECTIONAL CONTROL VALVE
Offers multi-function control valve method to solve hydraulic circuit system requirement. The compact construction design is one of strong features for sectional directional control valves include other features, such as low pressure drop, high efficiency.
Operation methods including manual control, hydraulic control, electro-hydraulic and pneumatic control. We provide good quality and high accuracy sectional directional control valve for all customers' requirements.
APPLICATIONS

FOR MOBILE AND HYDRAULICS INDUSTRIAL
Agriculture
Tracker
Front End Loader
Telescopic Handler
Harvester
Bale Wrapper
Backhoe
Seeding Machine
Forestry Trailer
Sprayer
Baler
Wood Splitter
Construction
Motor Grader
Telescopic Handler
Excavator
Skid Steer Loader
Compact Wheel Loader
Wheel Loader
Backhoe Loader
Dumper
Face Drill Rig
Concrete Boom Pump
Pave Roller
Rotary Drilling
Cutting Crusher
Material Handling
Telehandler
Forklift
Terrain Crane
Stacker
Aerial Platform
Vehicles
Skip Loader
Hook Loader
Waste Compactor
Sweeper
Truck Mounted Crane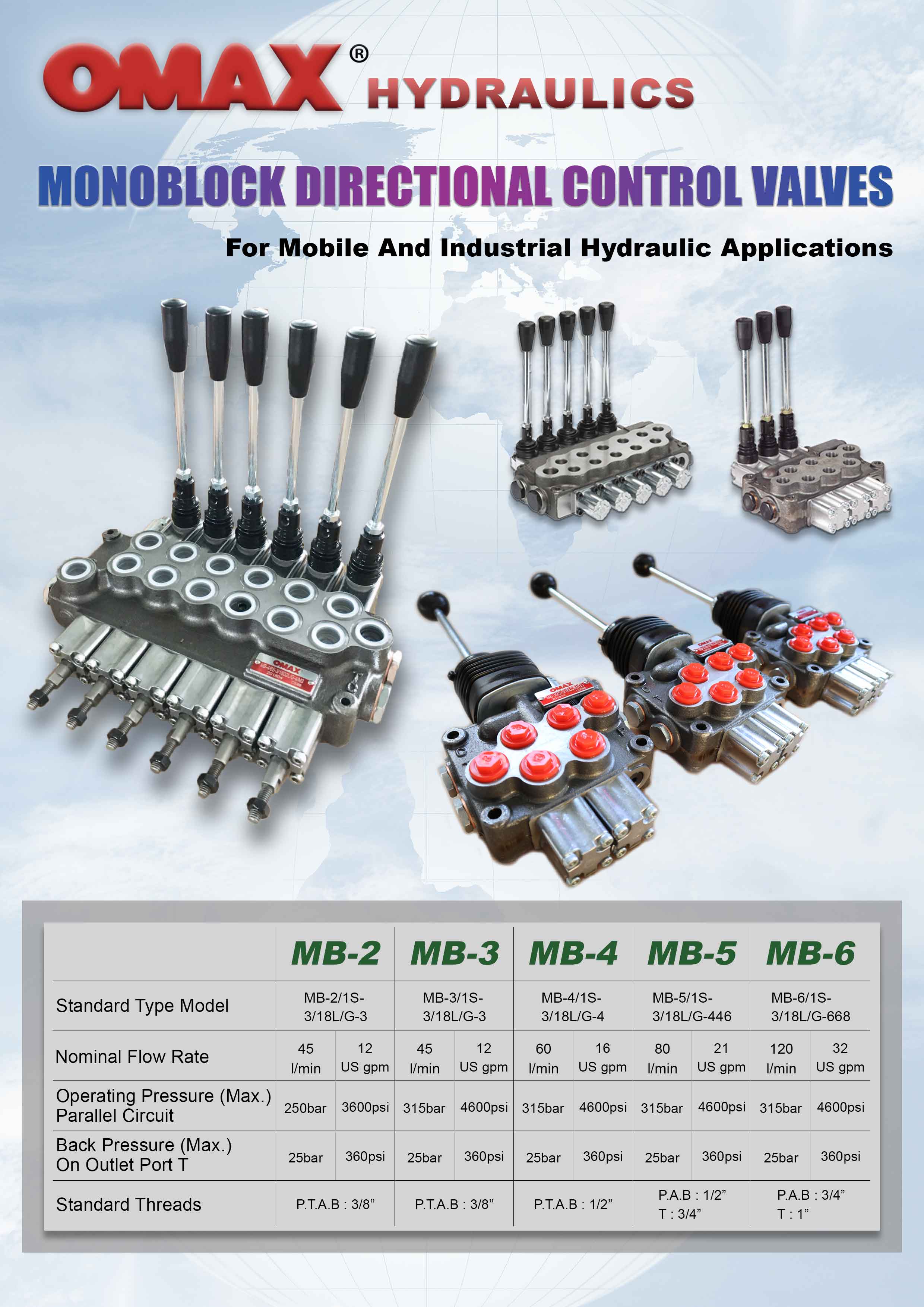 CONTACT US
Professional Technique/ Insisting on Quality / Integrity
Address
Taichung City, Taiwan